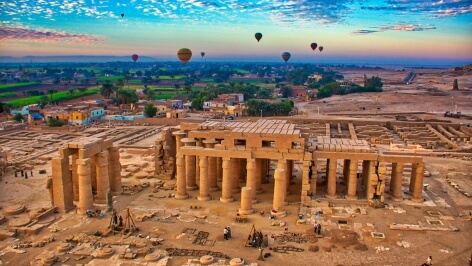 1 Tourist, 2 Children Dead in Egyptian Building Collapse
A German tourist died after a building collapsed in the city of Luxor in southern Egypt.
According to an official – who wished to remain anonymous – the four-storey building collapsed on Tuesday evening, 5 February, in one of the city's residential areas.
The tourist had been passing by when the building fell. She was rushed to a local hospital but died shortly afterwards from her injuries.
Two Egyptian children, who have been identified as a pair of sisters, also died in the collapse.
At least 13 others who were also injured – including a German man who had been walking with the woman – were taken to a nearby hospital for treatment.
In a statement released after the incident occured, the governor of Luxor Province called those who were critically injured to be moved to hospitals outside the city and be financially compensated. He also ordered that all ramshackle buildings must be checked.