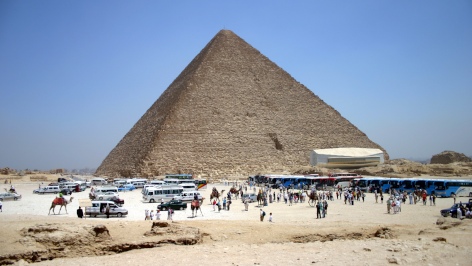 17 Wounded in Egyptian Bus Bomb Blast
At least 17 people have been injured after a roadside bomb blast hit a tourist bus on Sunday, 19 May, near the Great Pyramids of Giza in Cairo, Egypt.
As per media reports, an explosive device went off near the bus, which was transporting at least 28 South African citizens to the site of the pyramids.
Images circulating on social media show the shattered windows of the bus, while the windshield of another vehicle was damaged.
Ahmed Bassiouny, a medical doctor, told a news outlet that ten South Africans and seven Egyptians were brought to Al-Haram Hospital with minor injuries.
According to Vusi Mavimbela, South Africa's ambassador to Egypt, the tourists are en-route home. Meanwhile, three of the wounded South African tourists remain in hospital and will return home later this week.
The incident comes six months after three Vietnamese tourists and their Egyptian guide were killed when a roadside bomb hit their bus as it travelled near the pyramids outside Cairo.