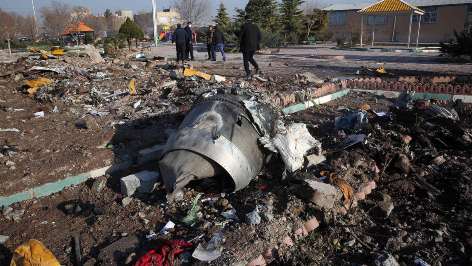 176 Killed in Iran Plane Crash
A Ukranian passenger plane carrying 176 people has crashed in Iran's capital, just minutes after taking off.
Per reports, Ukraine International Airlines Flight 752 was scheduled to fly from Imam Khomeini Airport in Tehran early this morning, Wednesday 8 January, to Boryspil International Airport in the Ukrainian capital of Kiev.
Two minutes after its departure, the plane crashed into the southwest suburb of Parand and caught fire. All 167 passengers and nine crew members were killed.
In a recently released statement, the Ukrainian embassy in Tehran ruled out a terror attack as a possible cause for the plane crash, which occurred in the wake of missile strikes on Iraqi bases hosting US and coalition troops.
The embassy said: "According to preliminary information, the plane crashed due to an engine malfunction. The version of the terrorist attack or rocket attack is currently excluded."
The aircraft itself has been identified as a Boeing 737-800 – an older model than the Boeing 737 MAX, which has been grounded for nearly 10 months following two deadly aviation crashes.
An investigation into the crash is still underway.
Image Credit: Source