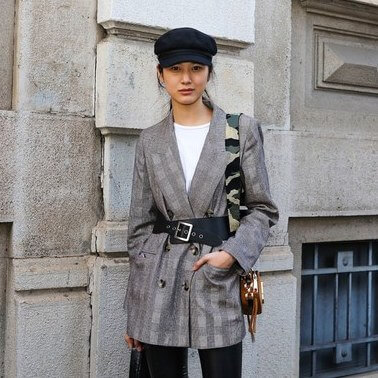 2018 Fashion Trends
Now that fashion month is finally over, key trends going into 2018 have started to emerge.
Here are the top five trends from the fashion weeks in New York, London, Milan, and Paris that you can rip straight from the runway and onto your clothes rail.
Blazers
The single piece of clothing seen most on the runway? A menswear-inspired blazer. Wear it as a suit with matching trousers, or pair casually with some jeans. This is a look that works for everyone.
Orange
Bright colours have been making a comeback, the most popular of which has been a brilliant orange. Opt for orange coats or jackets and pair with other bright colours, such as neon pink. If you're a very brave fashionista, wear orange from head-to-toe.
Hats
Newsboy caps and berets are the new must-have accessories. Pair a newsboy cap with a military inspired jacket or a fun, frilly skirt. Wear your beret with a trench coat, pleather jacket, or some plaid.
Short Hemlines
The leggy look has made a serious comeback this season. Grab your tiniest cut-offs or shortest micro-mini, and pair with longer tops and jackets. The disappearing bottoms look is in. You could also pair them with some thigh-high boots.
Clashing Prints
In great news for all print lovers, the current cool way to wear patterns is layered and contrasting. Right now there is an 'anything-goes' mentality to mixing stripes, snakeskin, florals, camouflage, leopard, plaid and polka dots. So grab your favourite prints and go wild.
Image: Hat style trend [online image] (2017) sourced on 12 October 2017 from https://assets.vogue.com/photos/59de576b64f46448f175f206/master/w_660,c_limit/11-street-style-trends-spring-18-hats.jpg