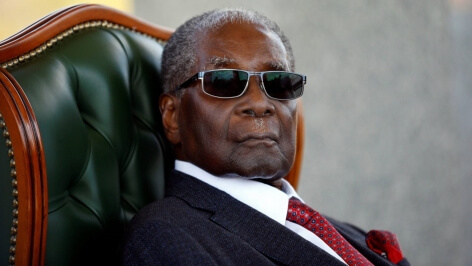 3 Suspects Charged with Stealing $150 000 from Robert Mugabe
Three people have been accused of stealing a suitcase containing US$150 000 from the former president of Zimbabwe, Robert Mugabe.
Appearing in Chinhoyi Magistrates Court on Wednesday, 9 January, Johanne Mapurisa, Saymore Nhetekwa, and Constancia Mugabe – a relative of the ousted president – were charged with stealing the money while they were in the politician's employ.
According to reports, Constancia allegedly possessed keys to Mugabe's rural home in Zvimba, near the capital Harare, and gave the others – who were employed as cleaners – access to the property.
The theft reportedly occurred between 1 December 2018 and 5 January this year. Afterwards, the trio used the money to purchase cars, property, and livestock including pigs and cattle.
The three suspects were released on bail and are scheduled to appear back in court on Thursday, 24 January. One suspect, Andrew Mahumbe, is being sought by the police.
Image: Zimbabwe president Robert Mugabe has reportedly now lost the ability to walk. [online image] (2019) sourced on 11 January 2019 from: https://lh3.googleusercontent.com/Ua-T9NoEStYhTPzmexvulXh6lVvaLmUXB5IyVf55wY2jcvSzr17ps5VZDUU5AYfH4NKxBmit5e9P1j1VR1_hgpNqFt1Limmv=s1000