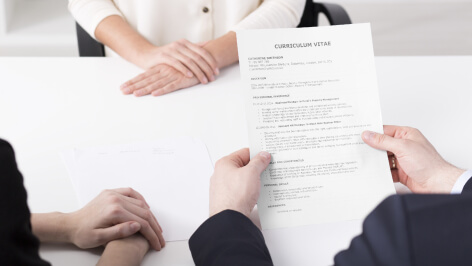 3 Tips For Perfecting Your CV
If you're planning on getting a new job, your CV is going to have to be incredibly rock-solid.
Out of the hundreds of applicants vying for the same job, you've got to make sure that your CV is a cut above the rest. However, you don't want it to stand out for all the wrong reasons, such as it containing spelling errors, inaccurate information and a difficult-to-read layout.
So, before sending off your CV to a potential employer, take a look at these x tips to help you perfect it:
Proofread Your CV
When reading over your CV, look out for – and immediately correct – any spelling/grammar errors that you come across. Typos, shoddy wordflow, and contraction errors (for example, using "its" instead of "it's") can lessen your chances of getting selected for a job interview.
Another option is getting a proofreader to go over your CV for you and point out errors that you may have missed.
Fact-check Your CV
From detailing your qualifications to employment history, you've got to make sure that all of the information included in your CV are accurate and up-do-date.
While proofreading your CV, ask yourself questions such as "Are my employment dates correct?" or "Are my contact details updated so that employers can easily reach me?" If factual errors occur, correct them immediately.
Format Your CV
Presentation is key in making a lasting first impression on potential employers, so you don't want our CV to be the size of a novel, cluttered with fancy yet unreadable fonts, and including irrelevant information.
Keep your CV to a minimum of two to three pages, choose a basic font that's easy to read, and organise the most relevant information into sections, eg. Personal details, Education, etc.