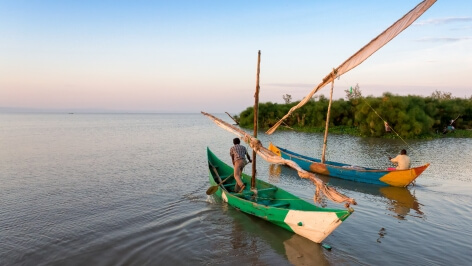 30 Passengers Dead after Ugandan Party Boat Capsizes
At least 30 people have been confirmed dead after a party boat capsized on Lake Victoria in Uganda's Mukono district.
According to senior police officer, Zurah Ganyana, the vessel – carrying close to 100 people – overturned and sank close to the shore on the evening of Saturday, 24 November, near the capital of Kampala.
Ganyana explained that the boat was in poor condition, had been grounded for some time and did not have a valid licence to operate.
Among those who perished include the couple who reportedly owned the boat, which was used to take passengers on weekend pleasure cruises across the lake.
Speaking to a media outlet, Sam Tukei – one of several locals who used fishermen's canoes to rescue passengers – said: "[The passengers] were shouting 'Help us! Help us!', and the boat was sinking very quickly. By the time the police came, we had saved many people."
At least 27 people were rescued overnight. However, officials believe that the death toll will continue to rise.