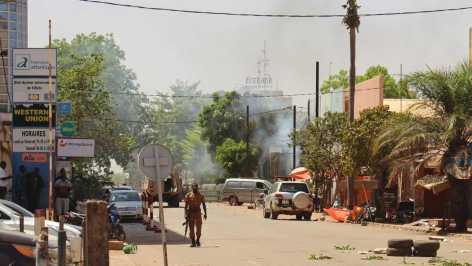 35 Killed in Burkina Faso Attacks
Government officials have confirmed that a group of gunmen has killed at least 35 people in two villages in Burkina Faso.
The first attack took place on Saturday, 30 May, at a village located in the eastern province of Kompienga.
According to reports, the gunmen opened fire at a cattle market, killing 25 civilians. That same day, they targeted a humanitarian convoy travelling from Foube in northern Sanmatenga – five civilians and five military police officials were killed.
Although an anonymous eyewitness asserted that the culprits were members of the national military, an army official – also anonymous – has categorically denied the claim.
At this stage, it is not clear who orchestrated these deadly attacks. However, Burkina Faso has recently seen a surge of terrorist acts being carried out by Islamist groups – with close ties to the terrorist organisation, al Qaeda – against civilian and military targets.
Image Credit: Source