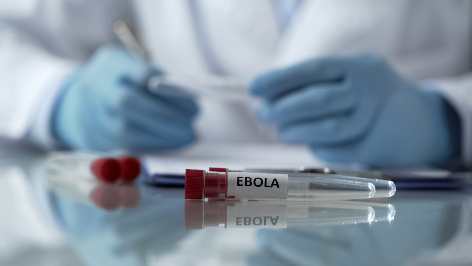 5 Die after Ebola Re-Emerges in DRC
A new outbreak of the Ebola virus has claimed the lives of five people in the Democratic Republic of Congo's northwestern region.
According to a statement posted on Monday, 1 June, by the United Nations Children's Fund (UNICEF) on their website, the virus has resurfaced in Mbandaka, the capital of Equateur Province.
The province was previously hit by an Ebola outbreak in mid-2018, leading to the deaths of 33 people.
UNICEF said that the most recent deaths – including that of a 15-year-old girl – occurred between 18 and 30 May.
They added: "Four additional people who contracted the virus – all contacts of the deceased and including the child of one of the fatal cases – are being treated in an isolation unit at the Wangata Hospital in Mbandaka."
In addition to providing medical equipment, UNICEF are planning to deploy 36 staff members who will work with "government partners, communities, psychologists and psychosocial workers, and non-governmental organisations to assist those infected and affected by Ebola."