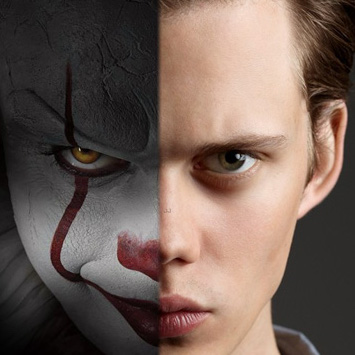 5 Facts You Need to Know about Bill Skarsgard
By now you should have heard mention of Bill Skarsgard, the hunky Swedish actor who plays Pennywise in the new It movie.
Here are 5 fun facts you definitely didn't know about the son of actor Stellan Skarsgard!
Number 1:
Skarsgard may be young and relatively unknown, but he's already forged a rather respectable career, having appeared in The Divergent Series: Allegiant, Hemlock Grove, and Atomic Blonde. In 2017, his net worth is estimated to be around US$5 million.
Number 2:
Bill has seven siblings: Alexander, Gustaf, Sam, Valter, Ossian, Kolbjörn, and Eija. Three of these, Alexander, Gustaf, and Valter, are actors.
Number 3:
He started acting at an early age and by the age of 10 had starred in the film, White Water Fury.He played alongside his brother Alexander in this film.
Number 4:
Early reviews of Skarsgard's work in It have been overwhelmingly positive, praising his terrifying performance. Interestingly, however, he was not the first choice to play the lead in the film. Will Poulter was slated to portray Pennywise. Poulter, known for his work in We're the Millers and The Revenant, had to pull out because of scheduling conflicts.
Number 5:
He is dating Alida Morberg, an actress who has appeared in the films Sensoria (2015) and Insane (2010).