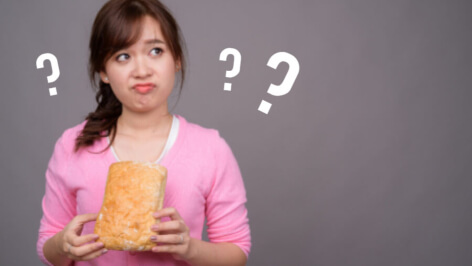 5 Foods to Avoid to Ensure Weight Loss
Sometimes it takes cutting certain foods from your diet to lose weight.
Losing weight can be tricky, especially since there are tons of refined and processed foods out there that can make you gain weight instead. Even foods that promise to be "healthy" or low-fat aren't often the real deal.
So, what foods should you avoid in order to shed the extra kilos? Luckily for you, we've found five foods that you should cut from your diet:
Soy Sauce
High in sodium, soy sauce can leave you feeling bloated and also increase the risk of hypertension. While it may be low in calories, it's best to use soy sauce sparingly.
White Bread
Now is a good time to skip out on the sandwich-making, folks: refined and high in sugar, white bread can increase your sugar levels, lead to overeating, and increase your risk of weight by 40%.
High-Calorie Drinks
Sodas, sports drinks, some juices and coffee drinks are incredibly fattening, as they contain high amounts of sugar, calories and artificial cream. By eliminating high-calorie drinks from your diet, you can avoid the risk of insulin resistance, diabetes and – of course – weight gain.
High-Fibre Snack Bars
While these bars contain fibre, they deliver it in huge doses rather than steadily throughout the day. Uncomfortable symptoms of eating too much fibre include weight gain, bloating and constipation.
Alcohol
Binging on alcohol is a no-no if you're looking to lose weight. After all, alcohol is the first thing your body burns before it moves on to anything else. In other words, your body won't burn any fat until all the alcohol is gone.