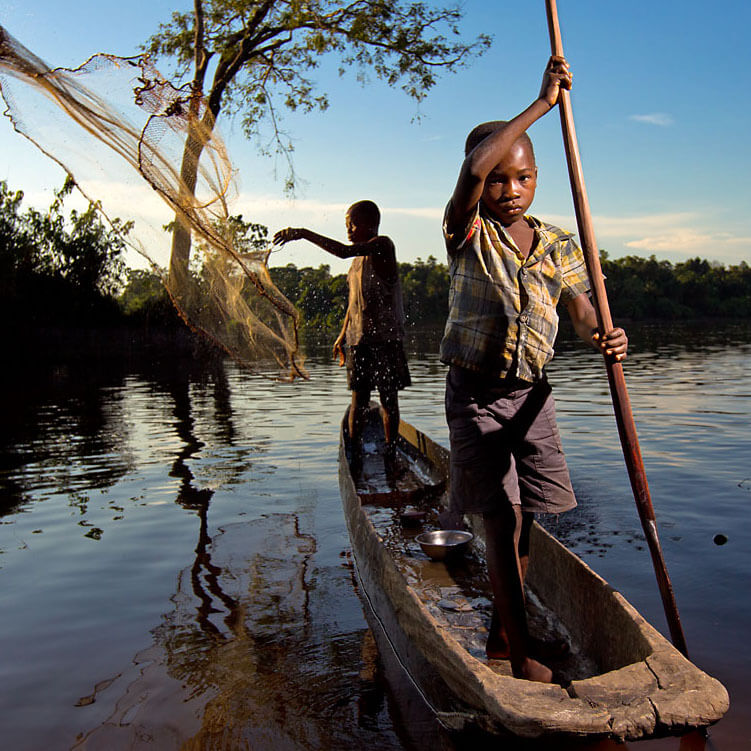 9 Children Drown in DRC
Nine children have died and another is missing after a canoe capsized on Lake Tanganyika in the Democratic Republic of Congo.
The motorised canoe left the town of Kalemie, in the southeast, with 21 passengers.
It was heading towards the port of Wimbi on Lake Tanganyika – the longest freshwater lake in the world – when it sank on Wednesday.
According to a provincial official, the accident was caused by "violent winds".
Boating accidents on rivers and lakes are common in the DRC because boats are very old and in need of repair.
The death tolls tend to be high in these accidents because boats are overcrowded and do not have life jackets, and many locals cannot swim.
In September, 20 people died after a boat capsized on Lake Edward. They were fleeing violence in the North Kivu region.
Image: Boys paddle a canoe on the Congo River [online image] (2015) sourced on 10 November 2017 from http://www.krispannecoucke.com/CongoRiver/CongoRiver%2001.jpg