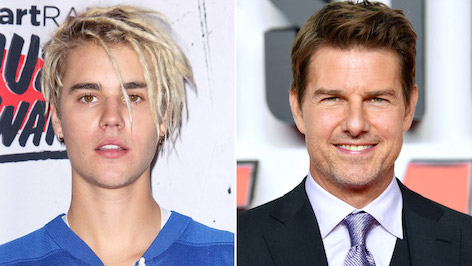 A Beauty and a Beatdown That Was a Joke
Never say never, except this one time. Justin Bieber has admitted on Wednesday, 12 June, that he was joking about challenging Tom Cruise to an Ultimate Fighting Championship (UFC) match.
The 25-year-old singer posted a peculiar tweet on Monday, 10 June, challenging the 56-year-old filmstar to a fight in the UFC octagon and asking Dana White – current UFC president – to host the brawl. The tweet lit up social media and went viral.
The "Mission Impossible" star did not respond to the dare at the time, but fighter Conor McGregor proclaimed that his company, McGregor Sports and Entertainment, would host the fight.
When asked on Wednesday night about the fight, the "Sorry" songwriter said he was "just playing".
He added: "It was just a random tweet. I'd have to get super in shape, I'm really skinny right now. I think [Cruise] would probably whoop my ass in a fight. He's got that dad strength[sic]."
Image Credit: Source