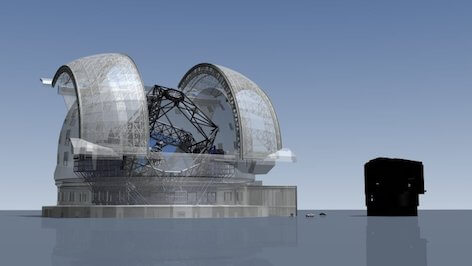 A Giant New Telescope is Being Built
Construction work on a new telescope – the world's third largest – has commenced, with the completion date set for 2024.
The $1 billion Giant Magellan Telescope (GMT) is being built in the Chilean Atacama Desert, in a region called the Las Campanas Observatory – a popular spot for gazing at the cosmos thanks to the thin, open skies. The GMT will be situated at an altitude of 2 500 metres.
The project is a part of the next class of giant ground-based telescopes that will give more insight into our universe and hopefully provide more information about dark matter.
To compare sizes, the GMT will be roughly four times the size of the Southern African Large Telescope (SALT) located in the Karoo, just outside of Sutherland in South Africa. For scale, SALT is half the size of a tennis court.
The GMT is set to use adaptive optics and its unprecedented light gathering ability to answer many questions in 21st century astronomy. Now for the six-year wait to be over.