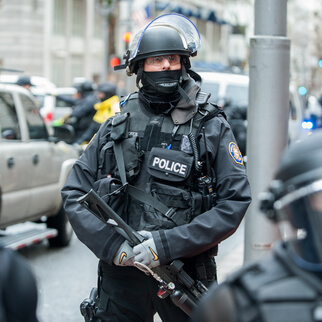 Active Shooter Attacks YouTube HQ
A female gunman opened fire yesterday at Youtube headquarters in San Bruno, California.
San Bruno police used Twitter to warn the public to stay away from the area housing the headquarters of the Google-owned video sharing service near San Francisco.
The shooter reportedly approached an outdoor dining area at lunchtime and began firing at employees with a handgun, causing mass panic and evacuation.
After wounding a number victims, the woman, who has been identified as 39-year-old Nasim Aghdam, turned the gun on herself.
Three people, a man and two women, were injured with gunshot wounds, and were taken to Zuckerberg San Francisco General Hospital.
A fourth person was also taken to hospital with an ankle injury they sustained as they tried to escape the shooter.
While the police say that they are still investigating a motive for the attack, US media is saying that Aghdam was angry that YouTube was filtering her videos and reducing the money she could make.
Female active shooters are incredibly rare – according to the FBI, in 160 incidents between 2000-2013, only six of the shooters were women.