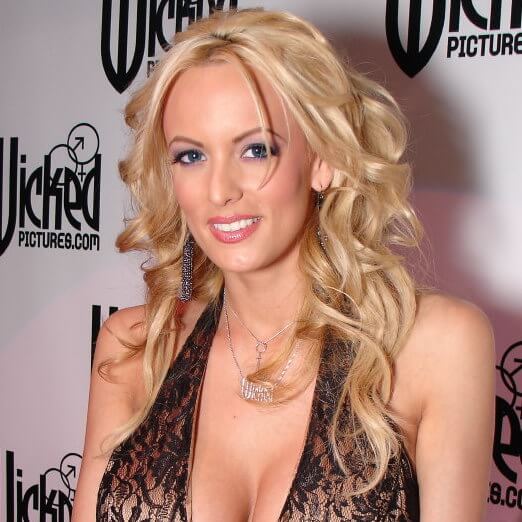 Adult-Film Star Sues Trump
X-rated actress, Stormy Daniels, is suing United States President, Donald Trump.
The 38-year-old is trying to get the non-disclosure agreement regarding her private relationship with Trump invalidated.
In January this year, news broke that Daniels was paid $130,000 in hush money back in October 2016, shortly before the presidential election, to deny having had an affair with Trump in 2006.
According to Daniels, the pair began an intimate relationship in the summer of 2006, a year after Trump married his current wife, Melania. She says that their relationship carried on "well into the year 2007".
On 30 January, a statement surfaced with the actress' signature on it, denying the affair. But, later that same day in an interview with Jimmy Kimmel, Daniels denied having any knowledge of the statement.
The extent to which Daniels has been able to discuss the affair has, however, been limited by the non-disclosure agreement she signed after being paid, before the election.
Her current lawsuit alleges that, because Trump himself did not sign the agreement – his lawyer did, – it should be declared null and void.
The lawsuit also alleges that Trump's lawyer has continually tried to "intimidate her into silence".
Gina Rodriguez, Daniels' manager, said: "Everything is off now, and Stormy is going to tell her story."
Trump has denied the affair, and said that he has no knowledge of a non-disclosure agreement or a payout to the adult-film star.