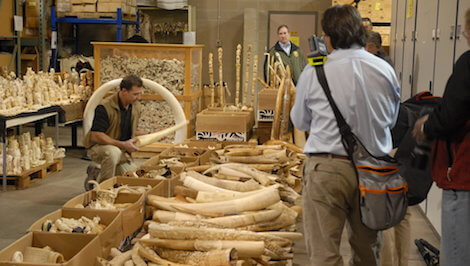 African Ivory Trade Still Active Despite Chinese Ban
African Ivory is still being smuggled into China from Myanmar, and Beijing's ban on ivory has done little to curb the trade, a report by conservation group, Save the Elephants, said on Tuesday.
Wildlife activists welcomed China's ban on the illegal practice in January this year, arguing that the step was crucial in reducing the slaughter of the endangered species.
China is the world's largest importer and consumer of tusks.
However, Save the Elephants claims that the ban has not stopped the "prolific growth" in ivory trading in the area – where Thailand, Laos and Myanmar meet at the junction of the Ruak and Mekong Rivers, south of China.
The report states that there has been a 60% growth in new ivory items seen for sale in the Myanmar-China border town of Mong La in the past three years, and that 90% of buyers are Chinese smugglers.
Researcher Lucy Vigne said: "Demand is still very high in China. Myanmar has over 2 000 kilometres of borderline with China which is very easy for smugglers to bring ivory across."
According to reports, Myanmar's government spokesman, Zaw Htay, was not immediately available for comment.