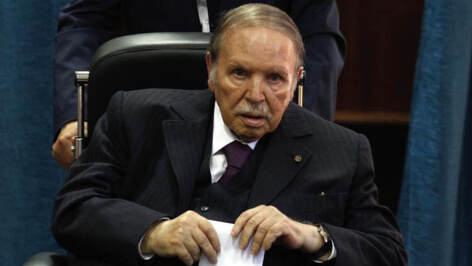 Algerian President Heeds Protests, Withdraws from Elections
Algerian president, Abdelaziz Bouteflika, has withdrawn his bid to run for a fifth time in office, following more than two weeks of protests surrounding his candidacy.
The 82-year-old president – who has been in power since 1999, but whose ailing health saw him keeping out of the public eye – sparked nationwide protests after he revealed that he sought to be re-elected for a fifth term.
However, on Monday, 11 March – after more than 1 000 judges refused to oversee Algeria's elections on 18 April – Bouteflika released a statement, in which he announced his decision to withdraw his candidacy.
He explained: "There is no place for a fifth term. My health and my age only permit me to fulfill my last duty towards the Algerian people – (that) is to work on laying the foundations of a new republic. This is a response to the urgent demand that you have made of me."
However, Bouteflika also postponed elections without setting a new date, a move which critics say could leave him in power indefinitely.
Image Credit: Source