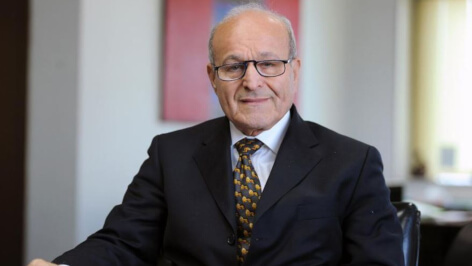 Algeria's Richest Man Arrested for Alleged Corruption
Issad Regrab, who holds the title of Algeria's richest man, has been arrested as part of a corruption probe.
Regrab – the 74-year-old chief executive and founder of Cevital, the country's biggest, privately-owned conglomerate – was arrested on Monday, 22 April, on the public prosecutor's orders.
Earlier that day, the tycoon had tweeted that he went to a police station of his own accord to discuss "equipment that has been held up at the Algiers port since June 2018".
According to reports, however, Regrab was detained for allegedly making "fake statements concerning the transfer of funds to and from abroad".
He is also suspected of importing "used equipment", despite the fact that he enjoys tax and customs breaks made available by authorities for the purchase of new material.
Regrab is reportedly one of many tycoons in Algeria – including four brothers from the influential Kouninef family – who have been detained as part of a crackdown on corruption.
Those who allegedly have close ties to Abdelaziz Bouteflika – who resigned as the country's president earlier this month – are currently being investigated.
Image Credit: Source