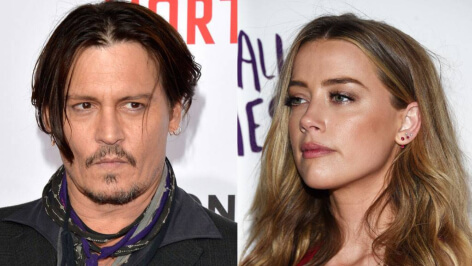 Amber Heard's Dad Allegedly Threatened Johnny Depp
The father of actress Amber Heard allegedly threatened to shoot her ex-husband, actor Johnny Depp, during the couple's divorce.
Heard filed for divorce from Depp in 2016 after accusing him of abusing her during their one-year marriage. She then penned an article describing the backlash she faced after speaking out about domestic violence.
This prompted the "Dark Shadows" star to file a $50 million defamation lawsuit against his ex-wife.
According to the lawsuit's documents, David Killackey – an auto repair shop owner who worked on classic cars owned by the former couple – claims that Heard's father, David, made hostile threats towards Depp in the wake of their split.
Killackey recounted a phone-call conversation that he had with Depp's former father-in-law, who allegedly said: "[Depp] is ruining my baby girl's career and blackballing her in Hollywood … I'm from Texas, and men from Texas carry 45s and [Depp] is going to meet the … end of mine!"
Heard's lawyers have not publicly commented on Killackey's claims.
The defamation case is set to go to trial in August next year.
Image Credit: Source