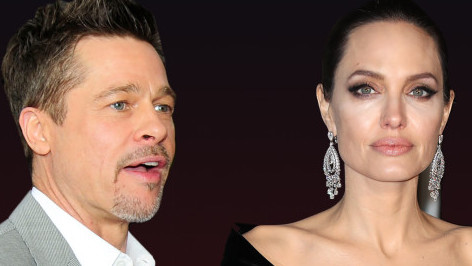 Angelina Jolie Accuses Brad Pitt of Not Paying Child Support
Still at loggerheads in court over their divorce finalisation, Angelina Jolie has accused Brad Pitt of failing to pay enough child maintenance for their six children, since their separation almost two years ago.
According to reports, Angelina's attorney, Samantha Bley DeJean, filed court papers on Tuesday, claiming that Pitt hasn't paid meaningful child support for 18 months, and Jolie wants the court to force him to pay.
A source close to Pitt revealed, however, that according to Brad, he has done everything to fulfil his commitments to his kids and has given Angie much more than he originally agreed to pay.
After filing the documents, a spokesperson for Jolie explained that the court submission was done in an attempt to get their divorce settlement finalised quickly.
The court documents filed also demand that the divorce be finalised this year, as Jolie wants to end the battle.
Image: Brad Pitt and Angelina Jolie [online image] (2018) sourced on 8 August 2018 from
https://nyppagesix.files.wordpress.com/2018/08/angelina-jolie-brad-pitt.jpg?quality=90&strip=all&w=618&h=410&crop=1