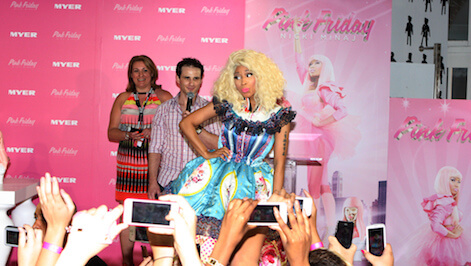 Are Nicki Minaj and Lewis Hamilton Dating?
Nicki Minaj and Lewis Hamilton may have just confirmed that they are seeing each other.
The rapper and race car driver appear to be getting close and intimate while racing around the deserts in Dubai.
Minaj shared a selfie on Instagram on Wednesday, 26 September, showing the songwriter straddling a bike with Hamilton as they zipped around the sand dunes together.
The Formula One driver and "Anaconda" hitmaker first fired up the romance rumour mill last week when they were seen getting cushy together at a Tommy Hilfiger event for New York Fashion Week.
Even though there was nothing overly romantic between the two at the Hilfiger party they attended, they have been continuously liking one another's photos on Instagram for the past few weeks.
Both celebrities have made no recent mentions of who they are currently seeing.
Minaj hinted on The Ellen DeGeneres Show in August that she was seeing two different men, whilst Hamilton has dated multiple A-list personalities such as Sofia Richie and Nicole Scherzinger.