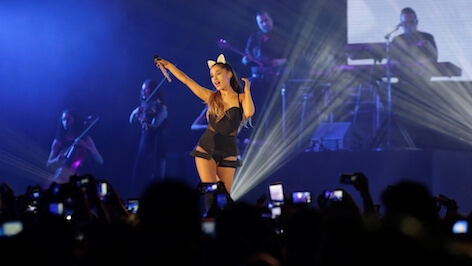 Ariana Grande In Trouble Over Photos of Herself
It looks like Ariana Grande is in legal trouble for sharing photos of herself on social media.
As per reports, court documents show that Robert Barbera is suing the "thank u, next" hitmaker for copyright infringement.
The photographer alleges that Grande did not license the photos from him or obtain his permission to use them.
Barbera is looking for relief from the infringement – including "attorney fees and costs, falsifying copyright management" – for either profits Grande made from the photos she shared, or $25 000 for each photo, whichever is larger.
The two photos in question are images of Grande from last year, exiting a building and sporting a see-through bag that read "Sweetener" – also the title of her August 2018 album – which she shared with the caption "Happy sweetener day" on her official Instagram account on the 17th of the same month.
The photos have since been removed from her account, but not before they got over 3 million "likes".
Representatives for the 25-year-old could not be reached.