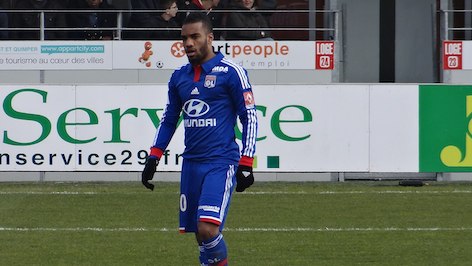 Arsenal: Lacazette Balloon Incident no Laughing Matter
Arsenal forward, Alexandre Lacazette, is currently under fire from his own club, after a video recently emerged online showing the player inhaling gas from a balloon.
In the widely-circulated clip, the 28-year-old French striker can be seen breathing in what is presumed to be nitrous oxide, or "laughing gas", from the rubber party ornament, and lazing back while closing his eyes.
Doctors have warned that the substance has potentially lethal consequences as it leads to oxygen deprivation, which can cause loss of blood pressure, unconsciousness, and – in severe cases – heart attacks.
Gunners management were quick to respond and issued a statement online: "This is a private matter which we are taking seriously. It will be handled internally."
In April 2015, footage of Manchester City player, Raheem Sterling, breathing in laughing gas emerged online.
The football club issued a warning in December 2018, when footage of a private party – in which several players could be seen inhaling what is sometimes known as "hippy crack" at a nightclub a few months earlier – also emerged online.