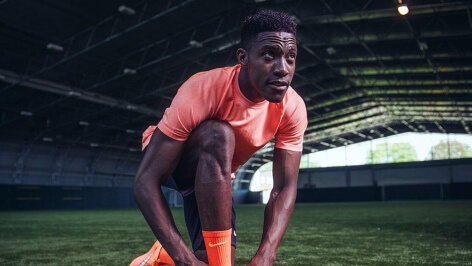 Arsenal's Danny Welbeck Injured in Sporting Clash
Arsenal striker, Danny Welbeck, has suffered a serious ankle injury during his side's Europa League game against Sporting Lisbon on Thursday, 8 November.
The 27-year-old went up for a header with Sporting full-back, Bruno Gaspar, when their legs tangled and he landed awkwardly on his ankle.
As a result, the injured striker was stretchered off the pitch while being administered oxygen. The match between the Gunners and Sporting ended in a goalless draw.
Speaking to reporters in the post-match press conference, head coach, Unai Emery, said: "[Welbeck] is at the hospital. The news is that we are going to wait, but we think it's a serious injury … this could be a break of something in the ankle."
Emery also offered words of encouragement: "It's clear that we're with [Welbeck] in these minutes. He's a very good person and his commitment with us is very big. It's a very big injury for him, for us, for all people who like and love him as a person."