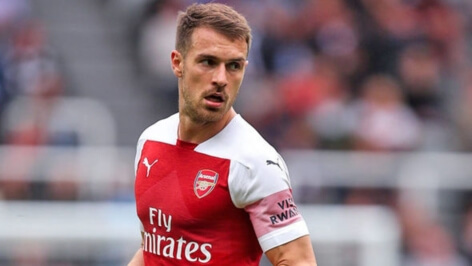 Arsenal's Ramsey Set for Move to Juventus
Arsenal midfielder, Aaron Ramsey, has reportedly agreed to a five-year deal worth £36 million with Juventus.
The 28-year-old Welsh player, whose contract expires at the end of the season, will leave the Gunners to join the Serie A champions in the summer on a free transfer.
Ramsey joined Arsenal from Cardiff City in 2008 for £4.8 million. Since then, he has scored 52 goals from 252 top-flight games for the club, including netting two goals in 18 appearances this season.
He has also won three FA Cups, scoring the winning goals in the 2014 and 2017 finals.
However, Ramsey was unable to agree on a new deal with the Gunners, thus enabling him to negotiate a pre-contract agreement with foreign clubs since 1 January.
Media reports add that Arsenal manager, Unai Emery, was keen to retain Ramsey. However, Arsenal needing to keep their £200 million wage bill under control left Ramsey open to exit on a free transfer.
The Juventus deal is expected to be finalised on Wednesday, 16 January, after the club faces AC Milan in an Italian Super Cup game.
Image: Aaron Ramsey produced a typical all-action display. [online image] (2019) sourced on 10 January 2019 from: https://cdn.images.express.co.uk/img/dynamic/67/590x/Aaron-Ramsey-1018124.jpg?r=1537046901906