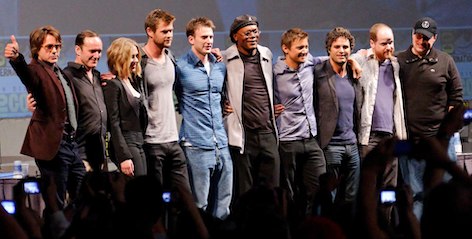 "Avengers" Smashes Opening Records, Shows No End(game) to Success
The fourth entry in the "Avengers" film series may have just outdone its predecessor, and surpassed its opening predictions by claiming $1.2 billion in ticket sales over the weekend.
Several reports have announced that "Avengers: Endgame" scored big time by pulling in a cool billion dollars in just five days. It smashed the previous record held by last year's offering, "Avengers: Infinity War", and its opening takings of $640 million.
The 22nd Marvel Studios film made $350 million in the United States alone, but enjoyed amazing success since opening in China last Wednesday, 24 April, collecting $331 million.
"Engame" now enjoys the title of being the fastest film to cross the billion dollar mark in just 44 hours – and it looks set to surpass Disney's "Star Wars: The Last Jedi" total earnings.
Despite these gargantuan numbers, it must be noted that this is just the start of the film's theatrical run.