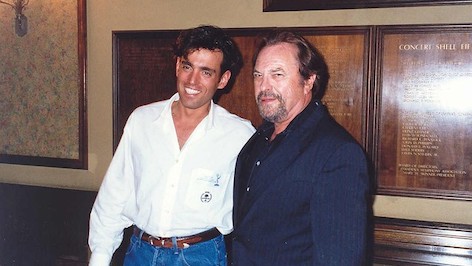 Award-Winning Actor Rip Torn Dies at 88
American actor, Rip Torn, has passed away at the age of 88 years old.
Torn died on Tuesday afternoon, 9 July, at his Lakeville, Connecticut, home and was surrounded by his wife, Amy Wright, along with daughters, Katie Torn and Angelica Page.
His career spanned stage, TV and the silver screen, for the past seven decades and even included some voice-acting work.
His first role was as an uncredited dentist in the 1956 black comedy "Baby Doll".
The Texan-native – born Elmore Rual "Rip" Torn on 6 February 1931 – proved that he was more than just an unusual name by showing his comedic talent as Artie the producer on "The Larry Sanders Show" in the '90s, a role which earned him six Emmy Awards nominations.
Torn was also widely known for playing Chief Zed in the 1997 science-fiction blockbuster hit "Men in Black". He reprised his role in the 2002 sequel.
His other notable role was as the wrench-tossing coach, Patches O'Houlihan, in "Dodgeball: A True Underdog Story".
Torn's publicist, Rick Miramontez, gave no cause of death.