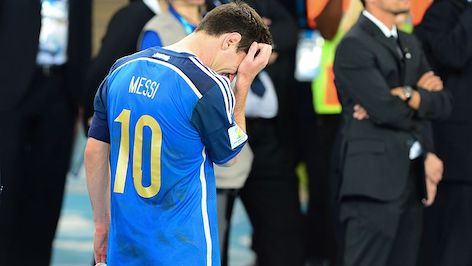 Barcelona: Limping from Crisis to Crisis
Barcelona are staring down the hypothetical gun barrel after their 1-0 loss to Atletico Bilbao in the Copa Del Rey quarter final yesterday, Thursday 6 February. However that's just one of the Catalan's many problems.
During the match, both sides appeared to be at a stalemate, but Atletico Bilbao's Inaki Williams stunned with a late goal to secure a spot for his team in the semi-finals – and broke Barcelona's already fragile heart in the process.
Star player Lionel Messi's public spat with Barcelona's sporting director – and former teammate – Eric Abidal has gained greater attention, with defender Jordi Alba supporting Messi's vocal disagreement.
Abidal previously implied in a previous interview that players slacked in their performance to get former manager, Ernesto Valverde, sacked.
The club is slowly hearing the nickname "Chaos FC" more often, and Messi is reportedly looking for an exit.
To make matters worse, the team has endured multiple Champions League failures: three quarter-final losses in the last four seasons, including two heart-breaking defeats to Roma and Liverpool.