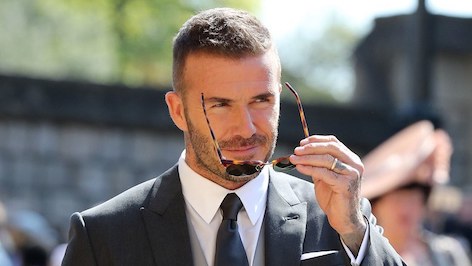 Beckham Red-Carded for Using Phone Whilst Driving
David Beckham has been banned from driving for six months after it emerged he had been seen using his phone whilst driving.
The former English footballer admitted to the infraction – which took place 21 November last year – after he was photographed by a member of the public, whilst driving "slowly" in Great Portland Street, central London.
The 43-year-old received an additional six points on his licence – he has six points from a previous speeding offence in March 2017 – and was ordered to pay a fine of £750, on top of paying £100 in costs and a £75 surcharge fee.
Prosecutor Matthew Spratti said: "Instead of looking straight forward, paying attention to the road, [Beckham] appeared to be looking at his lap."
Gerrard Tyrrell, Beckham's lawyer, said: "There is no excuse for what took place … he's going to plead guilty and that's what he's done."
District Judge, Catherine Moore, told him that there was "no excuse" for breaking the law in such a manner. She ordered the fine and other costs to be paid within seven days.