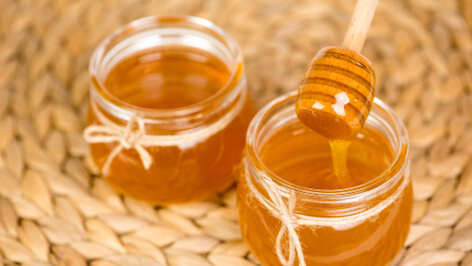 Natural Solutions for Dry Hair
Sun exposure, colouring and heat styling are just some of the elements that can cause dry hair, and while conditioners are great, there are natural products that will restore the moisture to your hair and give it the life it needs.
Here are our favourite, natural dry hair solutions.
Pure coconut oil
Pure coconut oil doesn't exactly look like oil. It's not necessarily runny, and tends to be more of a paste when the room temperature is cold.
Massage the pure coconut oil into your hair – it can either be dry or damp – and leave over night. Remember to cover every hair strand from root to tip.
Then, once you've had the oil in your hair for a good couple of hours, rinse out just as you would when washing your hair normally. Pure coconut oil might be a bit pricey, but this is one thing that definitely works.
You can get pure coconut oil at select health shops.
Honey mask
Honey is also one of natures greatest solutions to an array of different problems. Honey is also a natural humectant, so it naturally locks in moisture – making it perfect for dry hair.
Make a honey mask for your hair with half a cup of honey and half a cup of olive oil (or, as we said above, coconut oil for even more moisture). Cover all your hair in the honey mask, leave it in for 20 minutes and then rinse out with warm water.
Vinegar conditioner
Vinegar is both an excellent natural cleanser as well as locking in essential moisture. A vinegar infused conditioner can do wonders for your hair, all while giving it a sensational shine.
Add one tablespoon of vinegar to half a cup of your regular conditioner. You can also add two tablespoons to your entire conditioner bottle, but a rule of thumb is to try it out with a little bit first.
The rest is simple; just use your conditioner as you would normally. You will start noticing a difference after the first wash!