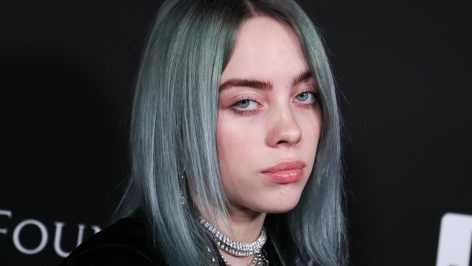 Billie Eilish Granted Restraining Order Against Crazed Fan
Billie Eilish has obtained a restraining order against an alleged stalker.
The 18-year-old songstress was granted the order by the Los Angeles County Superior Court on Thursday, 18 June, against 24-year-old Prenell Rousseau, who allegedly showed up at her family home several times in the last month.
On 4 May, Rousseau rang the doorbell and asked Eilish's father through a surveillance camera whether she lived there. Despite being told that he had the wrong house, he returned later that same evening.
The "Ocean Eyes" hitmaker explained in court documents: "While we waited for security, Mr Rousseau remained on our porch, sat down and began to read a book, while also continuing to engage in a periodic monologue. My father repeatedly asked him to leave, but he refused."
Rousseau went on to appear at the Eilish house a total of seven times over the course of one week.
The restraining order – which lasts for three years – prohibits Rousseau from attempting to contact or coming within 91 metres of Eilish or her parents, assaulting or harassing her family, or coming near her workplaces.
Image Credit: Source