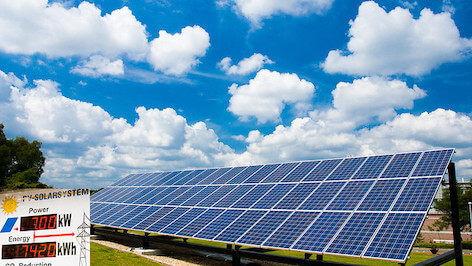 "Biosolar Leaf" Could Help Reduce Air Pollution
An assortment of scientists – including those from tech start-up, Arborea – have announced an experimental air purifying technology that is currently being tested out in London in a "world first" effort to tackle pollution.
Julian Melchiorri, found and CEO of Arborea, explained: "This pilot plant will produce sustainable healthy food additives whilst purifying the air, producing oxygen and removing carbon dioxide from the surrounding environment."
The scientists – from Imperial College London, Cambridge University and the London Business School – believe their innovative "biosolar leaf" technology has the same capacity of 100 trees in absorbing carbon dioxide and generating breathable oxygen.
The secret of this process lies in the algae used, such as microalgae and phytoplankton, a type of light-absorbing algae.
The microscopic plants are cultivated and grown on huge panels like those in solar arrays, which can easily be installed anywhere with a roof – which has the potential to clean the air of major urban centres.
The microorganisms also produce nutritious and sustainable plant proteins, whilst producing minimal negative impact on the environment.