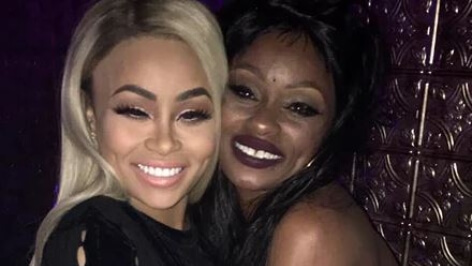 Blac Chyna Ends Feud, Reunites with Mother
The feud between Blac Chyna and her mother, Tokyo Toni, is apparently over, after the previously estranged pair reunited at an event held by Chyna earlier this week.
The strained relationship between mother and daughter has been well publicised. At one point, the feud saw Toni – whose real name is Shalana Hunter – calling out Chyna on social media for not allowing her to see her grandchildren, King Cairo and Dream.
Now, they appear to have made amends after running into each other at the Trap N Skate event, which was held on Saturday, 18 May, at the Sparkles roller-skating rink in Atlanta, Georgia.
In video footage obtained by news outlets, a teary-eyed Chyna is seen hugging Toni before taking her somewhere inside the venue.
The next day, Chyna posted two videos – in which she is seen hugging her mother – to her Instagram account. In the first video's caption, she wrote: "The most important thing in the world is family and love."
The second video's caption simply read: "Love you mommy [sic]!"
Only time will tell if their reunion will last.
Image Credit: Source