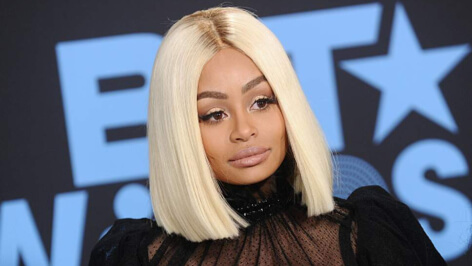 Blac Chyna's Nigerian Trip Ends in Fight
Blac Chyna's recent visit to Nigeria turned sour after she was involved in an altercation.
The 30-year-old model was in the city of Lagos to promote her controversial skin lightening cream, Whitenicious x Blac Chyna Collection.
She was making a promotional appearance at a nightclub in the country's capital, Abuja, when the altercation occurred.
In a video clip that has emerged online, Chyna – who is allegedly intoxicated – can be seen jumping out of her car in a parking lot, and lunging at someone as her friend tries to hold her back.
She is also seen pushing her friend out of the way in an attempt to reach her offender, before being restrained by security and pushed back into the car.
It is unclear what caused the fight. However, reports say that Chyna initially wanted to leave the event 30 minutes after arriving late, but the promoters forced her to stay.
Chyna has yet to comment on the incident.
Image: Blac Chyna. [online image] (2018) sourced on 21 November 2018 from: https://static.independent.co.uk/s3fs-public/thumbnails/image/2017/07/10/12/801611716-1.jpg?w968