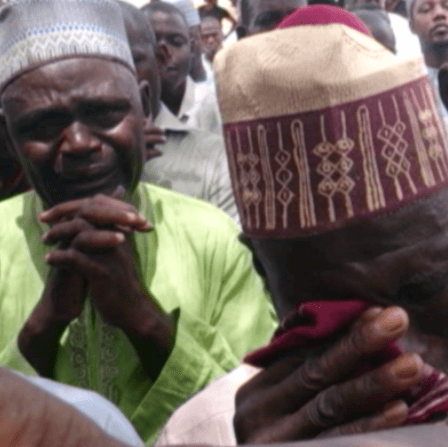 Boko Haram Kidnaps 110 Girls
The Nigerian government has confirmed that 110 girls are missing after Boko Haram attacked their school early last week.
According to a statement: "110 students of the Government Science and Technical College in Dapchi, Yobe State, are so far unaccounted for, after insurgents believed to be from a faction of Boko Haram invaded their school."
Gunmen stormed the boarding school last Monday night, causing mass panic and leaving students fleeing for their lives.
Authorities initially denied that any students had been kidnapped, but they have since admitted that they have been unable to locate 110 of the school's 906 students.
On Friday, President Muhammadu Buhari apologised to the girls' families, saying: "This is a national disaster. We are sorry that this could have happened."
This is Nigeria's first large scale abduction since 276 female students were kidnapped in 2014 from a local school in Chibok, Borno State.
These girls were forced to marry Boko Haram members. Six of them have since been confirmed dead, and 112 of them remain missing.
Boko Haram's attacks over the last nine years have left at least 20 000 people dead, and approximately 2.6 million homeless.