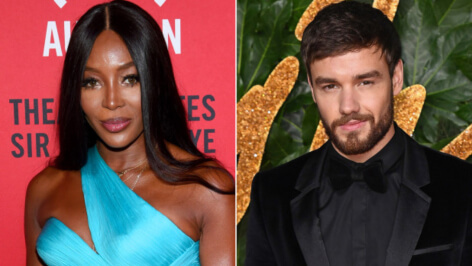 "Bored" Naomi Campbell Dumps Liam Payne
After four months of dating, Naomi Campbell has reportedly called off her romance with Liam Payne.
The pair were first linked back in January after they were spotted at Nigerian singer Davido's concert at the O2 Arena in London, England. Since then, they have tried to keep a low-profile on their relationship.
However, according to reports, the 48-year-old British supermodel has pulled the plug on her romance with the 25-year-old "Polaroid" hitmaker.
A source explained: "[Campbell] has taken the decision to let things fizzle out. She's just not into [Payne] anymore and has cast him aside. Quite simply, she got a bit bored."
The source added: "[Payne] was always the more keen, slightly needy one and, as far as [Campbell] was concerned, they were never officially an item anyway. It's always been very casual."
However, another source said that there are "no hard feelings" between the pair and that they plan to remain friends.
Image Credit: Source