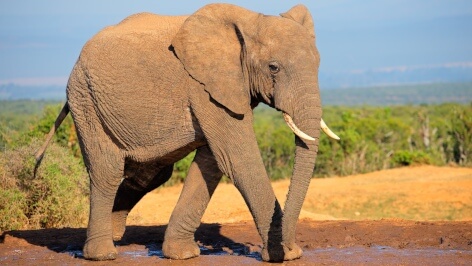 Botswana's Ban on Elephant-Hunting Lifted
In a move that conservationists believe is political, Botswana has reportedly lifted its ban on elephant-hunting.
Ian Khama, the former president of the southern African country – home to approximately 160 000 elephants, the largest population of elephants in the world – imposed the ban in 2014.
However, an increase in the elephant population has negatively affected rural areas. The animals have been said to encroach on farmland, destroy crops, uproot trees and sometimes kill villagers.
According to reports, President Mokgweetsi Masisi set up a committee in June last year to review his predecessor's ban. In February this year, they recommended that elephant-hunting be reinstated.
On Wednesday, 22 May, Botswana's Ministry of Environment, Natural Resources Conservation and Tourism released a statement, in which they promised that the "reinstatement of hunting is done in an orderly and ethical manner."
Conservationists believe the reinstatement is a tactic to boost President Masisi's popularity among rural voters ahead of elections in October.
However, Debbie Peak, Botswana Wildlife Producers Association's spokesperson, applauded the move.
She said: "Conservation of our species is paramount, but communities' rights and livelihoods are as important as the species itself."