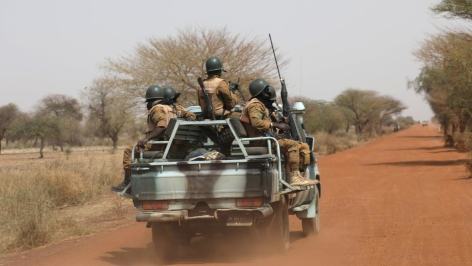 Burkina Faso: 36 Dead in Terror Attacks
Government officials have confirmed that a group of militants has killed at least 36 people in two villages in central-north Burkina Faso.
The first attack took place on Monday evening, 20 January, in Nagraogo village, which is located in Sanmatenga province.
According to reports, the heavily armed group attacked and killed 32 civilians. They then went on to kill another four civilians in the nearby village of Alamou, before they proceeded to burn down the market there.
At this stage, it is not clear who orchestrated these deadly attacks. However, Burkina Faso has recently seen a surge of terrorist acts being carried out by Islamist groups – with close ties to the terrorist organisation, al Qaeda – against civilian and military targets.
To combat – and defend their countrymen from – these groups, the country's parliament has voted to create a civilian volunteer force. Volunteers will reportedly be given two weeks' worth of initial military training.
Image Credit: Source