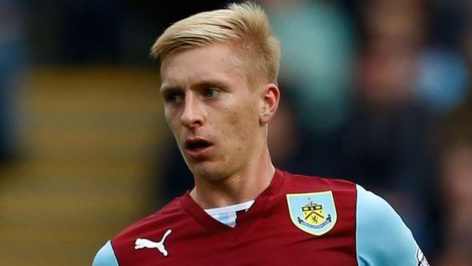 Burnley Skipper Slams 'White Lives Matter' Banner
Burnley captain, Ben Mee, has strongly condemned a fan-made banner that was flown over Etihad Stadium, where they were playing against Manchester City on Monday, 22 June.
After players and officials took a knee in protest of racial injustice at the start of the match, the banner – on which the words "White lives matter Burnley [sic]" were printed – was flown over the stadium.
It was attached to an aeroplane piloted by so-called fans.
After Burnley's 5-0 defeat to City, Mee commented on the stunt: "I am ashamed, I'm embarrassed, that a small number of our fans have decided to put that around the stadium."
He explained: "It missed the point of the whole thing of what we are trying to achieve. These people need to come into the 21st century and educate themselves as a lot of us do. I'm really upset that happened."
Additionally, Burnley issued a condemnatory statement at half-time, in which they declared that those responsible for the aircraft flying the banner would be handed lifetime bans from the club.
Image Credit: Source