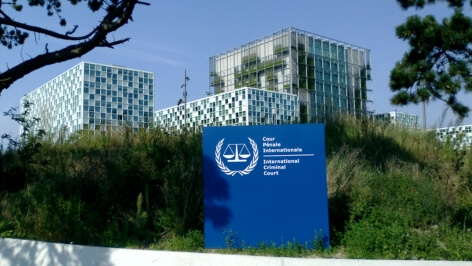 CAR: Ex-Militia Leader at ICC on War Crimes Charges
A former militia leader and Member of Parliament from the Central African Republic (CAR) is set to appear before a panel of international war crimes judges today in The Hague, Netherlands.
Per reports, Alfred Yekatom – also known as "Colonel Rambo" – will appear at the International Criminal Court (ICC) on 14 charges of war crimes and crimes against humanity, including murder, torture, mutilation and the recruitment of child soldiers.
Yekatom is also accused of leading a mostly Christian militia, which was formed in 2013 after Muslim rebels took control of the CAR.
Under his leadership, violent attacks against Muslims in the country took place between December 2013 and August 2014.
Despite being subject to sanctions by the United Nations, Yekatom was elected as an MP.
However, he was arrested in late October this year, after he withdrew a gun in the CAR's parliament and fired shots in the air during an altercation. Yekatom was extradited to the Netherlands last Saturday, 17 November.