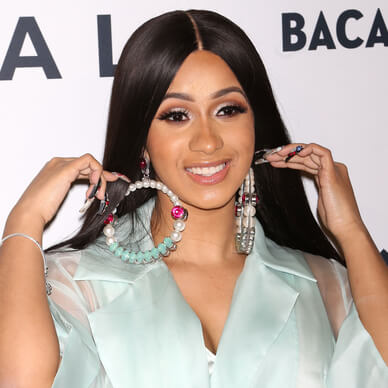 Cardi B Pregnant
After months of rumours and speculation, Cardi B has finally confirmed that she is pregnant.
The 25-year-old rapper revealed her pregnancy by performing in a tight-fitting white dress on "Saturday Night Live" this weekend.
As she sang the first lines of the song, only Cardi's upper body was shown on screen before the camera panned back to reveal her baby bump.
According to reports, Cardi is around seven months pregnant with her first child with her fiance, rapper Offset.
The "Bodak Yellow" hitmaker has previously denied speculation that she was pregnant.
In the most famous instance of her denials, Cardi responded on Instagram to a fan by saying: "No, I'm just getting fat. Let me fat in peace".
After the show on Saturday, Cardi expressed how happy she is that the news is out, and that she is "finally free".
Shortly after her announcement, social media was ablaze with congratulations for the hip-hop star. A few people also criticized her for choosing to have a child while her career is taking off.
Cardi responded by saying: "This is why I did not wanted to say nothing. People be so thirsty to scrutinize and try to destroy something that it suppose to be a blessing."
She later deleted the post.