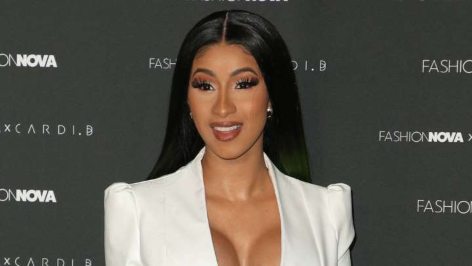 Cardi B Wants to Become a Politician
Cardi B has revealed that she is considering a career in politics.
Taking to Twitter on Sunday, 12 January, the outspoken "Bodak Yellow" hitmaker revealed that she is mulling over a future in politics – although she strongly emphasised that she is not a supporter of the current Republican administration led by US President Donald Trump.
She wrote: "I think I want to be a politician. I really love government even tho [sic] I don't agree with Goverment [sic]."
Noting the lack of patriotism shown by her fellow Americans, the 27-year-old rapper believes she has the chops to become a congresswoman and help implement positive changes in the country.
In a follow-up tweet, Cardi B wrote: "I do feel like if I go back to school and focus up [sic] I can be part of Congress. I … have sooo [sic] much ideas that make sense. I just need a couple of years of school and I can shake the table."
Image Credit: Source