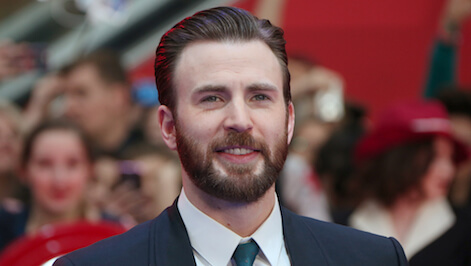 Chris Evans Hangs Up Captain America's Shield
Chris Evans has confirmed that he will not be reprising his role as Steve Rogers, also known as Captain America.
The 37-year-old actor took to Twitter on Thursday, 5 October, to announce his decision, shortly after he finished shooting his scenes for the upcoming fourth "Avengers" film.
He wrote: "Officially wrapped on "Avengers 4". It was an emotional day to say the least. Playing this role over the last 8 years has been an honor [sic]."
Evans also thanked the cast and crew, as well as the fans: "To everyone in front of the camera, behind the camera, and in the audience, thank you for the memories! Eternally grateful."
Evans has portrayed the Star-Spangled Avenger in six films, including 2011's "Captain America: The First Avenger" and last year's "Avengers: Infinity War". He also had cameos in other Marvel films such as "Agent Carter" and "Spider-Man: Homecoming".