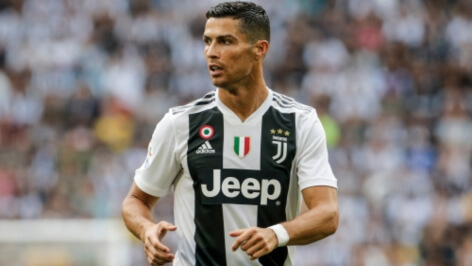 Cristiano Ronaldo Sent Off Pitch in Juventus Debut
Cristiano Ronaldo's UEFA Champions League debut for Juventus was cut short, after an altercation with Valencia's Jeison Murillo resulted in him being sent off the pitch.
During Juventus' clash with Valencia on Wednesday night, Ronaldo was red-carded by referee Felix Brych for allegedly pulling Murillo's hair, after just 30 minutes on the pitch.
The 33-year-old appeared to be reacting to an off-the-ball incident, during which he and Murillo collided while running towards Valencia's goal box.
Ronaldo was visibly distraught after being red-carded and left the pitch in tears. Juventus went on to beat Valencia 2-0.
Players get an automatic two-match ban for a straight red card. This means that Ronaldo will now miss upcoming matches against the Young Boys on 2 October and Manchester United on 23 October.
When asked about Ronaldo's card, Juventus coach, Massimiliano Allegri, said: "Going down to 10 men in the Champions League for an incident like that is disappointing. We risked losing tonight with this … [Ronaldo] was disappointed, but it takes time to calm down."