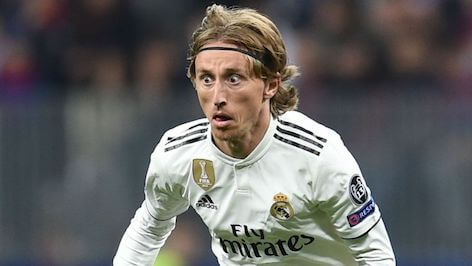 Croatia Court Dismisses Charges Against Luka Modric
A Zagreb municipal court has rejected charges that Croatia captain Luka Modric gave false testimony in a June 2017 corruption trial.
Croatian newspapers reported on Tuesday afternoon that the dismissal, which was made last Friday, can be appealed.
The perjury charges relate to testimony the 33-year-old gave against former Dinamo football club director, Zdravko Mamić.
The testimony concerned financial details Modric gave about his €21 million transfer from Dinamo to English club Tottenham Hotspur in 2008.
Prosecutors allege that Mamić and three other defendants were embezzling cash through fictitious deals related to player transfers.
The four were found guilty of abuse of power and corruption that cost Dinamo more than €15 million and the state €1.5 million.
Mamić was sentenced in June 2018 to six and a half years in jail, but is currently hiding in neighbouring Bosnia.
Modric, who currently plays for Real Madrid and was crowned FIFA's Best Player of the Year, could face up to five years in jail should the appeal be successful, and if he is then found guilty of perjury.