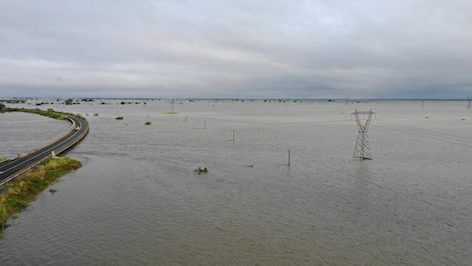 Cyclone Kenneth Continues to Batter Mozambique
Northern Mozambique continues to brace for the worst as rains from Cycle Kenneth – the second tropical storm to hit the country within weeks – continue to fall, adding to the woes of those living in and around the city of Pemba.
Local officials have reported massive flooding and destruction in the area. It is estimated that 160 000 people are at risk, with the number set to climb in the coming days.
At least two people have been killed, and four more deaths are reported but unconfirmed. Most roads are impassable and air travel is difficult due to the cyclone's strong winds.
Michael Fernando, a Pemba resident, said: "I have never seen such rains in my life, this doesn't happen in Pemba. The storms we sometimes have, but such rains, never."
The United Nations are set to grant Mozambique $13 million in emergency funds to assist with rebuilding efforts.
Cyclone Idai hit the southern African nation in mid-March, causing over 600 deaths and millions of dollars in property damage.
Image Credit: Source