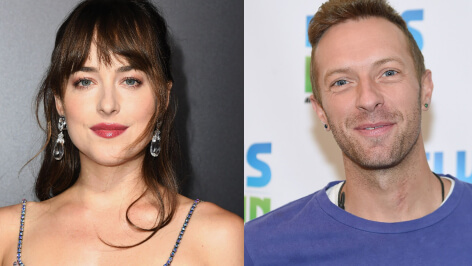 Dakota Johnson's Rep Denies Pregnancy Rumours
A representative for Dakota Johnson has slammed rumours that the actress is expecting her first child with her boyfriend, Chris Martin, after nearly a year of dating.
According to media reports, the "Fifty Shades of Grey" star and the "Coldplay" frontman – who has two children with his ex-wife, actress Gwyneth Paltrow – supposedly threw a gender reveal party this past Sunday, 7 October, at Martin's home in Malibu.
Online pictures of pink and blue balloons tied down in arches, with the blue set being released into the sky, are fuelling rumours that it was indeed a gender reveal party – and that the couple is having a boy.
Guests spotted at the event include Sean Penn, Julia Roberts and Johnson's parents, Melanie Griffith and Don Johnson.
However, Johnson's representative, Robin Baum, said that these reports are inaccurate. She claims that it was "simply a birthday party" for Johnson, who had turned 29-years-old on Thursday, 4 October.
Image: Dakota Johnson and Chris Martin [online image] (2018) sourced on 9 October 2018 from:
https://hips.hearstapps.com/hmg-prod.s3.amazonaws.com/images/dakota-johnson-chris-martin-1539034853.jpg