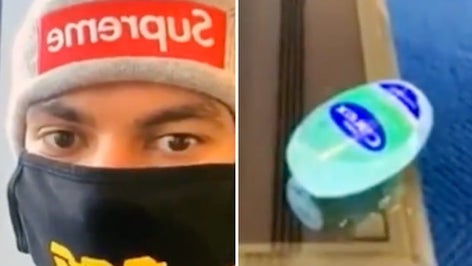 Dele Alli Apologises Over Coronavirus Mocking Video
Tottenham Hotspur player, Dele Alli, apologised yesterday, Sunday 9 February, for ridiculing an Asian man and the ongoing coronavirus outbreak in a video posted on social media.
The 23-year-old midfielder posted to video-sharing platform, Snapchat, on Saturday, 8 February.
In the video, Alli is shown wearing a facemask in an airport departure lounge, then zooms the camera on an oblivious man of Asian descent, before panning to a bottle of hand sanitiser.
He used the caption: "This virus gunna have [sic] to be quicker than that to catch me".
Several users complained about what Alli posted, resulting in its subsequent deletion. He issued a statement last night, admitting he was at fault.
He said: "It wasn't funny. I realised that immediately and took it down. I let myself down and the club. I don't want you guys to have that impression of me."
Club management has declined to comment on the incident.
Image Credit: Source