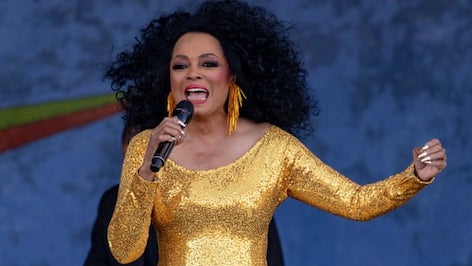 Diana Ross Mistreated at New Orleans Airport
Diana Ross claims that she was "violated" by a Transportation Security Administration (TSA) agent at Louis Armstrong New Orleans International Airport on Sunday, 5 May.
The American songstress was in the Louisiana city to perform at the Jazz and Heritage Festival, and said she was "treated like royalty" by the people of New Orleans.
Her gripe, however, was with a specific TSA agent, whom she felt touched her invasively and inappropriately during a pre-flight screening, making her want to cry.
The "Touch Me in the Morning" singer took to Twitter to vent her outrage.
She tweeted: "It's not what was done but how, I am feeling violated – I still feel [the TSA agent's] hands between my legs, front and back (saying to me 'it her job') [sic]".
Ross later tweeted a video of herself performing in front of a crowd, saying that she was "feeling better" and that "it took a minute" for her get over the ordeal.
Mark Howell, spokesperson for theTSA, said that at first glance, the CCTV footage shows that all procedures were correctly followed, but that the agency was investigating.
Image Credit: Source